2023-2024 Transfer Merit Scholarships for NEBHE RSP Tuition Rate
---
The New England Board of Higher Education (NEBHE) has established the Regional Student Program (RSP) under which qualified residents of the region may receive reduced tuition rates when attending college in another New England state. The major chosen must be one that has been approved for the tuition reduction by the institution the student plans to attend. For a current listing of qualifying majors by state, please visit the NEBHE factsheet. Awarded scholarships are in addition to the tuition break that students receive as part of the RSP.
No additional application is required to be considered for admissions-based scholarships.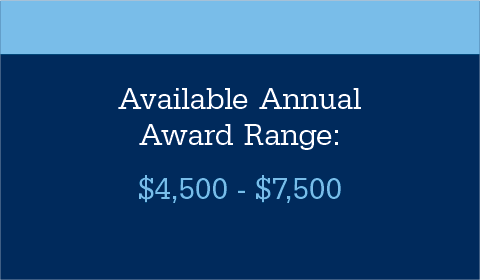 Eligibility Criteria:
Accepted into a NEBHE RSP eligible major
Based on academic performance, including GPA and rigor of coursework. 
Applicants must have a minimum 2.5 cumulative college GPA in order to qualify for admissions-based scholarships.
Please note: Any change to a student's tuition status will result in an adjustment of financial aid, including scholarships. This includes any waiver program or reciprocity agreement that results in non-resident students being charged the resident tuition rate.
---
2023-2024 Scholarship Terms and Conditions
General Scholarship Information
---
Filing a FAFSA is not required to receive merit-based scholarships at the time of admissions. Transfer students are highly encouraged to file a FAFSA by June 1 in order to be considered for the maximum amount of financial aid funds.
Awards are renewable for up to a total of 8 semesters, provided that the student meets renewal criteria.
Scholarship amounts are a financial commitment made to students by the University of Maine. Some or all of the commitment funds may be replaced on the financial aid offer by other Federal, University, and Endowed scholarships and/or grants.
The award must be used within a period not to exceed five years.
Scholarship amount is determined at the time of admission and will remain fixed throughout the student's undergraduate career, provided the student meets renewal eligibility requirements.
Renewal Criteria
---
Student must meet Satisfactory Academic Progress (see Office of Student Financial Aid for more information).
Student must maintain at least part-time enrollment (no fewer than 6 graded credit hours per semester) at their current tuition status leading to an undergraduate degree at UMaine.
Students are required to meet a minimum cumulative GPA each academic year in order to maintain eligibility for admissions-based scholarships.  Students will be sent a formal letter with the required GPA that they must meet.
---
Enrollment Based Adjustments
UMaine's initial financial aid offers are based on the assumption that a student will enroll in 15 credits per semester. Some types of aid, including merit scholarships and institutional grants, are adjusted for students who enroll in more or less than 15 credits.
---