Visit UMaine
There's no better way to find out why UMaine is the college for you than to experience it in person. We offer a variety of tours and events throughout the year for you to experience our stunning campus, the state-of-the-art facilities and student life. We look forward to seeing you!
Admissions Events
Experience all our campus has to offer during one of our admissions events. These events are a wonderful opportunity to meet with faculty representatives, learn about campus services, and tour academic and student life programs.
Campus Tours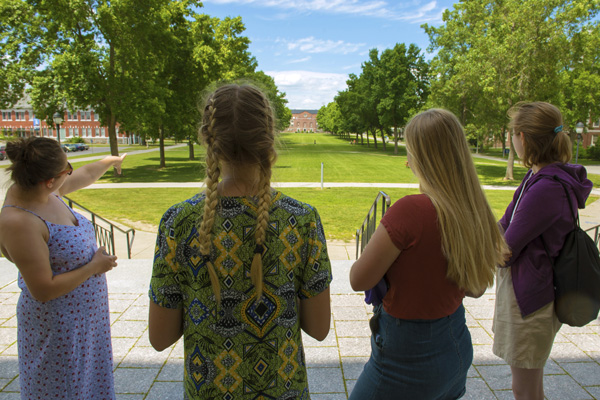 Experience the our beautiful and lively campus first-hand in a small setting. Our student-led tours are a great way to learn about our degree programs, student experience, and the UMaine community.