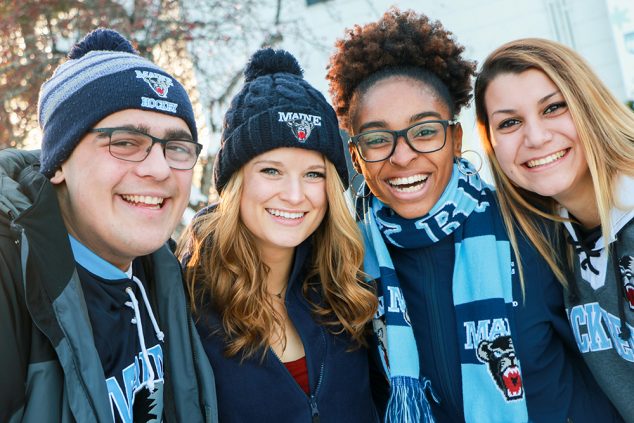 Spring Orientation
Spring Orientation is a one-day event held in January for new students (transfer and first-year) starting in the spring semester. Invitations are typically sent out in early December. Spring Orientation for students starting in the Spring 2019 semester is on Sunday, January 20, 2019.
Notice: Due to inclement weather, Spring Orientation on Sunday, January 20 is canceled. We are, however, staffing an Orientation Help Desk in the main lobby of the Memorial Union to assist new students and go over the Orientation Checklist. Below are the following dates and times: 
Sunday, January 20, 10:00 am to 2:00 pm 
Monday, January 21, 8:00 am to 4:00 pm 
Tuesday, January 22, 8:00 am to 4:00 pm 
A separate notification about Residence Hall Move-In will be sent out by Friday, January 18 by Student Life and/or Housing Services.  

---
Summer Orientation
Summer Orientation is a two-day program held during the last week of June for new first-year and transfer students starting in the fall. Programming for parents is also included. Invitations, including online registration information, are typically sent out by mid-May to students who have confirmed their enrollment with the Admissions Office.
Save the Date!
June 24 & 25, 2019
Maine Business School
Pre-Business
College of Education and Human Development
UMA Foundation Program 
June 25 & 26, 2019
College of Engineering
School of Engineering Technology
June 26 & 27, 2019
College of Natural Sciences, Forestry, and Agriculture
June 27 & 28, 2019
College of Liberal Arts and Sciences
Explorations Program
Pre-Engineering
---
Fall Welcome Weekend
Fall Welcome Weekend is held the weekend before classes start in the fall and offer an abbreviated orientation for students who were unable to attend Summer Orientation as well as events and activities for all new students. Email announcements are typically sent out in early August.
Save the Date!
August 30th through September 3rd, 2019
Move In for all new students is on Friday, August 30th
---